10 Folks You Should Meet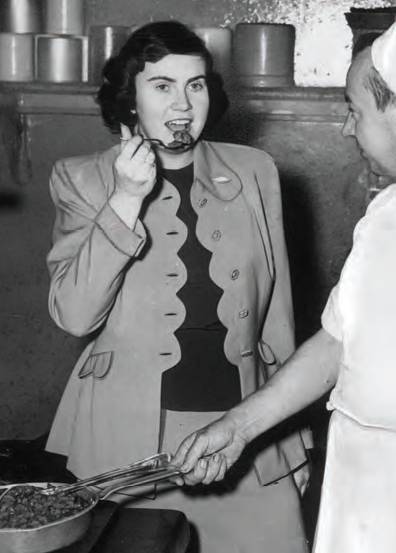 1 ELLA BRENNAN This accomplished matriarch of the Brennan family helped direct the course of dining in New Orleans, a city now undeniably famous for its culinary scene. Though now retired, she championed the cause of Creole cuisine, nurtured many now-famous chefs, and helped build a veritable fleet of must-try restaurants, including her flagship, Commander's Palace. Learn more about this colorful character in a new documentary, coming this fall.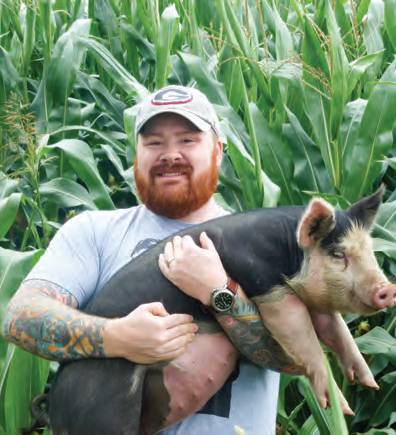 2 KEVIN GILLESPIE Whether he's praising the benefits of buttermilk or dreaming up inspired dishes at his Atlanta-area restaurants, Gunshow and Revival, chef, restaurateur, and cookbook author Kevin Gillespie is a soulful and spirited ambassador of Southern food.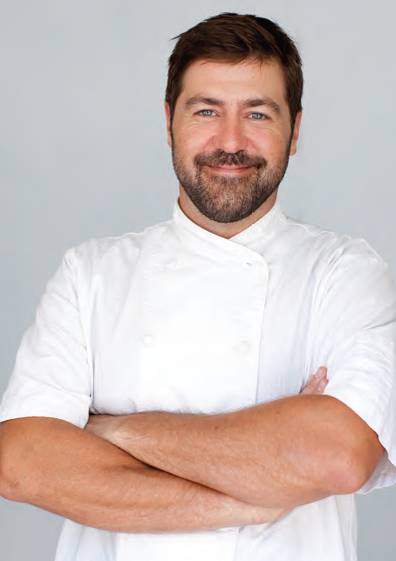 3 MIKE LATA The acclaimed chef of Charleston's famous FIG restaurant may not have been born in the South, but you'd never know from the number of folks lining up to experience his upscale take on the classic dishes of the Lowcountry. Mike's focus on local produce and goods has been credited in part for Charleston's food renaissance. His latest venture, The Ordinary, showcases all the briny glory of the Carolina coast.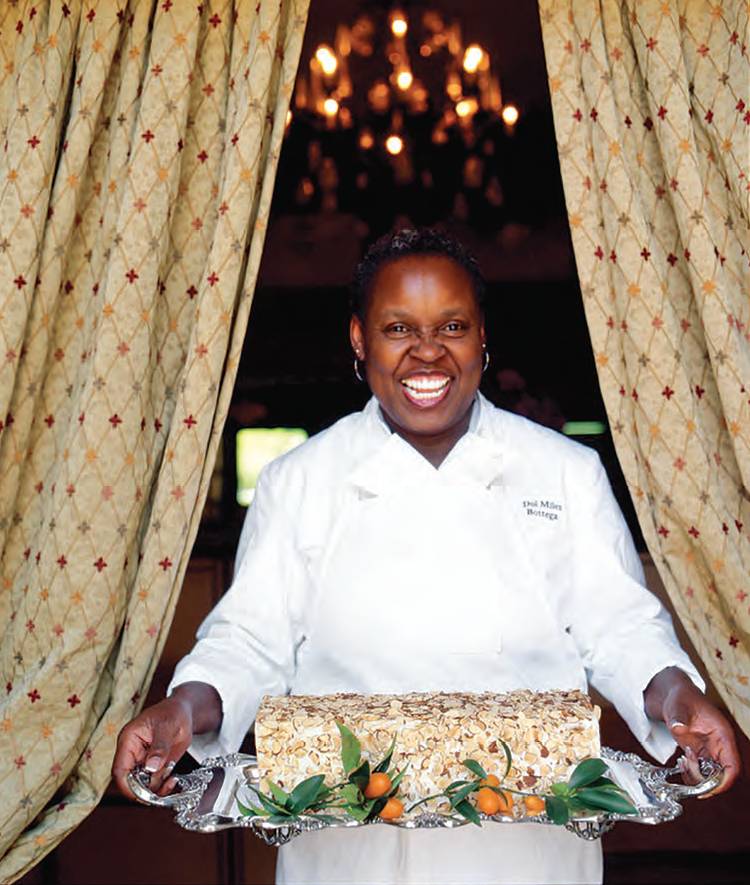 4 DOLESTER MILES Though "Dol" has spent most of her culinary career creating sweet masterpieces in the back of the house, her efforts have always been one of the highlights of the four restaurants owned by Frank and Pardis Stitt in Birmingham, Alabama. Coconut cakes, lemon meringue tarts, and much more have paraded out of their kitchens for more than 30 years to diners' delighted ooh's and ahh's. Now a little light is shining back on her—this year she was nominated for Most Outstanding Pastry Chef in America by the James Beard Foundation.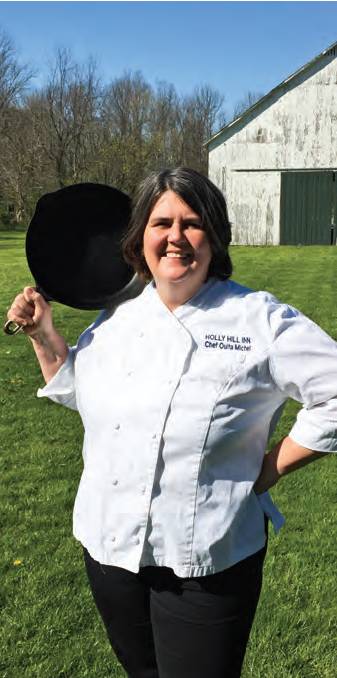 5 OUITA MICHEL Respected for her dedication to local ingredients, Ouita Michel is the humble and big-hearted queen of Kentucky cuisine. Based in Midway, Kentucky, Ouita's dynasty of restaurants has something for everyone, from fine dining and white tablecloths at the centuries-old Holly Hill Inn, to the comforting picnic-ready fare at Wallace Station. Come as you are—Ouita will be happy to see you.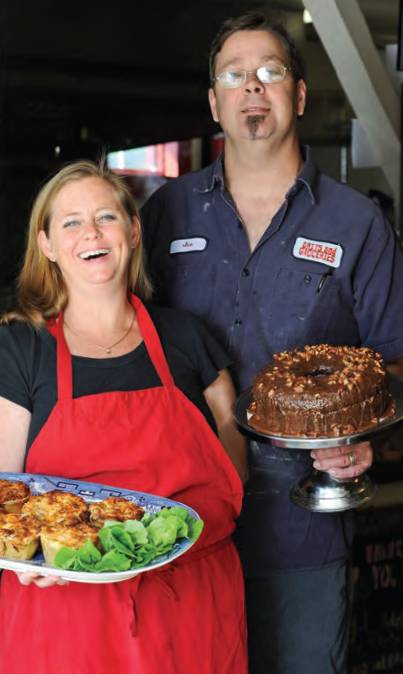 6 HEIDI TRULL After growing up cooking from the legendary Charleston Receipts cookbook, and spending years in the New Orleans restaurant scene, South Carolina native Heidi Trull and her husband made the trek back to her home state to open Grits and Groceries. Here, at what has now become a destination restaurant in the South Carolina countryside, Heidi displays her own creative style of Southern comfort food, with a local market-inspired menu and a casual, hospitable welcome.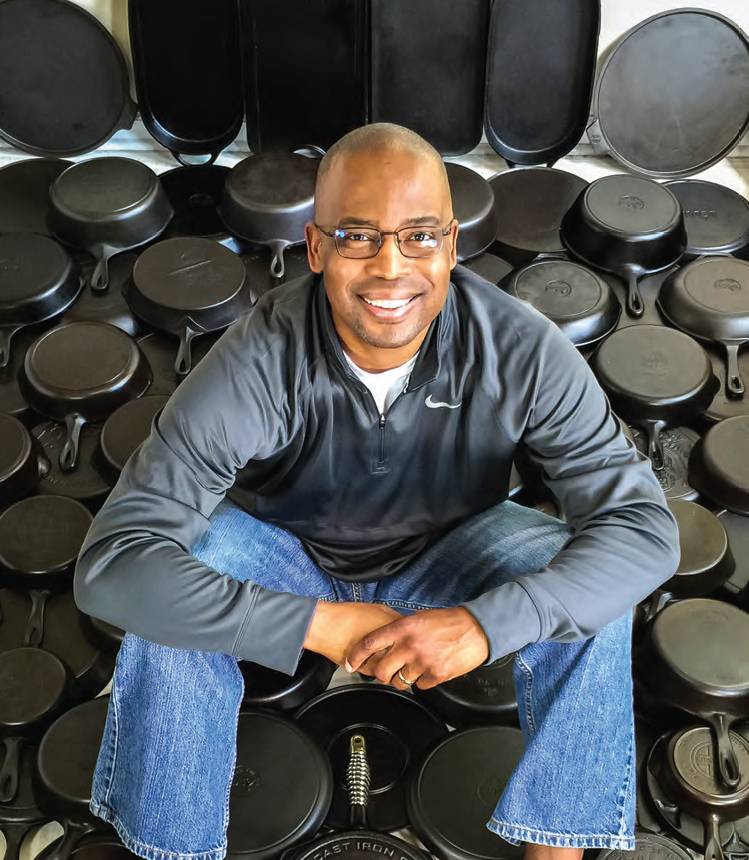 7 JEFFREY ROGERS With a passion for flavors, technique, and cast iron, Jeffrey Rogers is known to many as The Culinary Fanatic through his blog and YouTube channel. From his cast-iron cooking, cleaning, and restoration videos to collecting advice, he is a phenomenal resource on caring for our beloved heirloom pans.
8 BOB KELLERMAN Thanks to the vision and ingenuity of Lodge Manufacturing CEO, Bob Kellerman (great-grandson of founder Joseph Lodge), America is still a major player in the cast-iron game. Bob helped launch their line of pre-seasoned cast-iron cookware, keeping his family-owned company—and the jobs it created—right where they belonged, in South Pittsburg, Tennessee.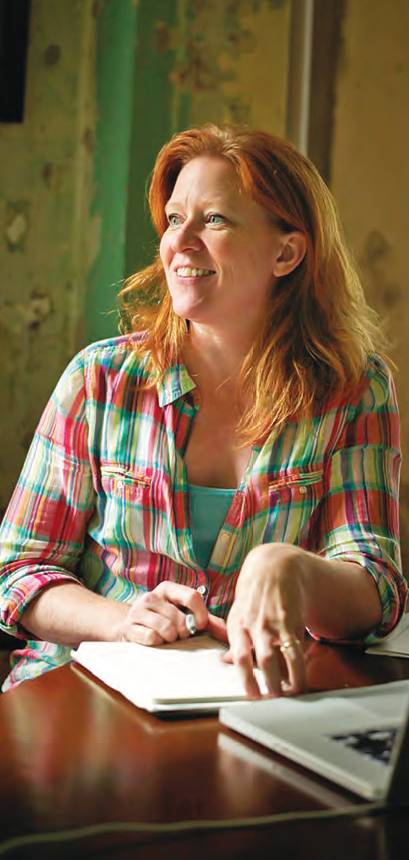 9 ANGIE MOSIER Once a pastry chef herself, Atlanta-based photographer Angie Mosier fell in love with the story behind the food. Her food styling and photography showcase not only the food itself, but the people who create it. With the power of a click, she is helping people understand the South through its food.
10 RHODA ADAMS When Rhoda Adams began selling sweet potato pies out of her home in Lake Village, Arkansas, to raise money for her church, they were the only pies she knew how to make. Today, Rhoda makes a variety of pies for her adoring fans, including coconut, lemon icebox, and her famous half-pecan/half-sweet potato pie. In addition to her pies, Rhoda is known for her Delta-style hot tamales—made from a passed-down family recipe.
12 Places You Should Eat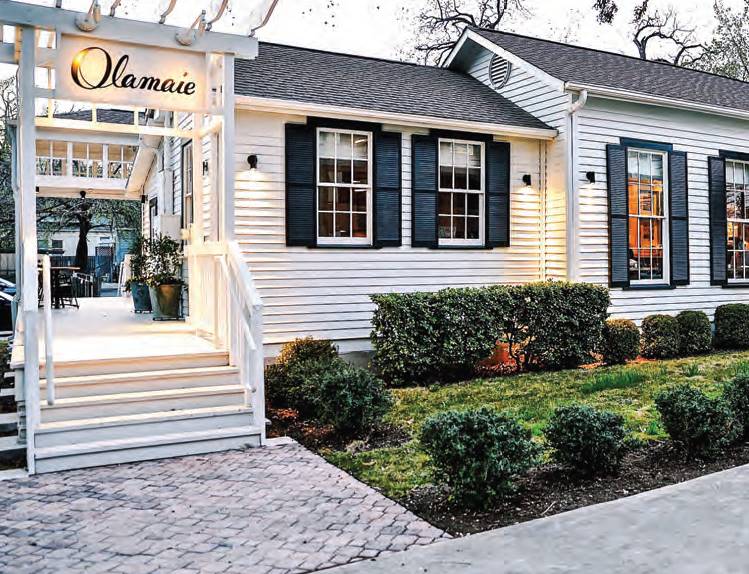 1 OLAMAIE Four generations of strong Southern women in Chef Michael Fojtasek's family have held the name Olamaie, and now he and his partner, Chef Grae Nonas, have brought that heritage to this generation with their Austin, Texas, restaurant. Just like the name, the food is rooted in tradition, and the pair's thoughtful interpretation of classic Southern cuisine draws folks from all over to dine in this restored cottage. Try the Hoppin' John or the Country-Fried Cornbread and you'll see what all the fuss is about.
2 SEXTON'S SEAFOOD MARKET Brought straight from the docks daily, the seafood at this family-run market is always unbelievably fresh. It doesn't hurt that in Destin, Florida, known as "The World's Luckiest Fishing Village," the fishermen are constantly plucking beautiful fish, shrimp, scallops, and more from the emerald waters. Don't miss their smoked tuna dip and Boathouse Gumbo.
3 RHU The little sister to Chef John Fleer's Asheville hotspot Rhubarb, Rhu is a café, bakery, and small grocery dedicated to local ingredients and producers. Don't pass up the butter-rich Sweet Potato Brioche: It's a loaf above all others, studded with crispy bits of Benton's smoky bacon.
4 DURHAM, NORTH CAROLINA Tucked away near Chapel Hill and Raleigh, Durham has become a haven for food lovers. Here you can find a variety of ways to sate your appetite, from Southern-inspired Spanish-style small plates at Mateo Tapas to rich soul food at Dame's Chicken & Waffles, and everything in between.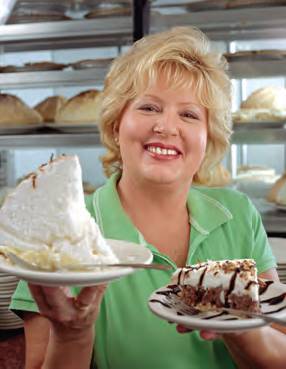 5 BLUE BONNET CAFÉ In business since 1929, this café in Marble Falls, Texas, is especially beloved for their pies, piled high with billowy clouds of meringue. Luckily, owners John and Belinda Kemper have instituted "pie happy hour" on weekdays from 3 p.m.to 5 p.m., when meringue lovers can take the opportunity to get their fill.
6 WILLA JEAN Protégés of John Besh, pastry chefs Kelly Fields and Lisa White are the hearts and masterminds behind this glorious bakery and café in downtown New Orleans, Louisiana. Named after Fields' grandmother, Willa Jean offers heavenly baked goods, as well as Southern- and Creole-influenced fare all day long. Don't miss their Cookies and Milk—baked with a hint of salt and served warm with a beater of cookie dough and a glass of ice-cold vanilla-infused milk, it's a treat straight from your childhood.
7 THE ORCHARD Located in a 100-year-old farmhouse set at the edge of an apple orchard in Cashiers, North Carolina, The Orchard is a rustically beautiful spot, but the food is what sets it apart—specifically their Dannyboy's Fried Chicken Livers. Served on top of Anson Mills stone-ground grits and topped with barbecue-caramelized Vidalia onions, these chicken livers are deliciously upscale.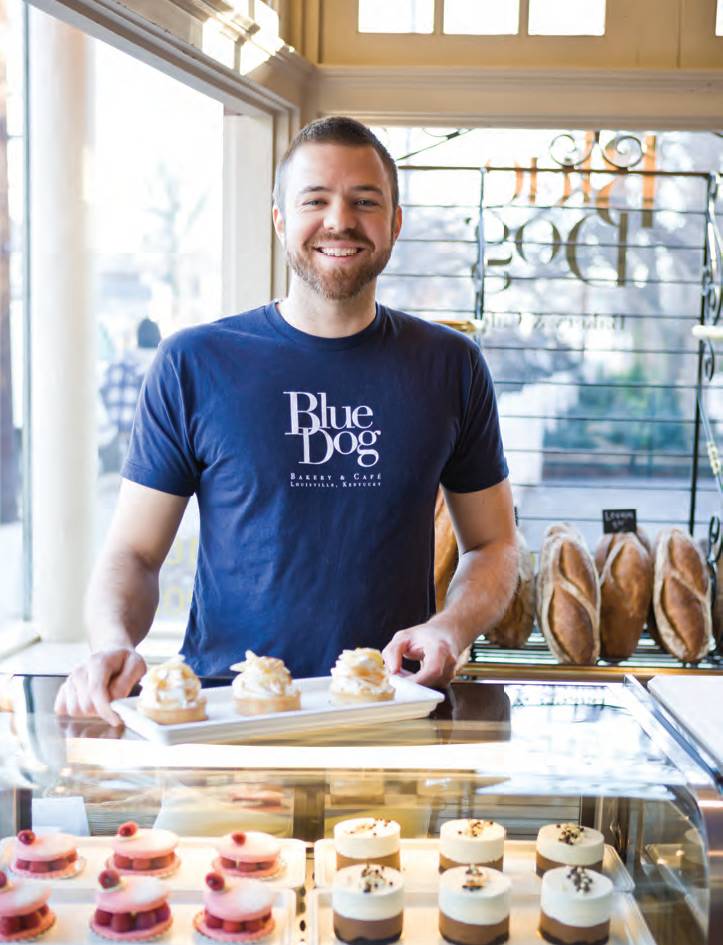 8 BLUE DOG BAKERY Situated on historic Frankfort Avenue in Louisville, Kentucky, this bakery is equally popular for its wood-fired loaves and the brimming hospitality of husband-and-wife owners, Bob Hancock and Kit Garrett. It's a truly blissful place to start your day.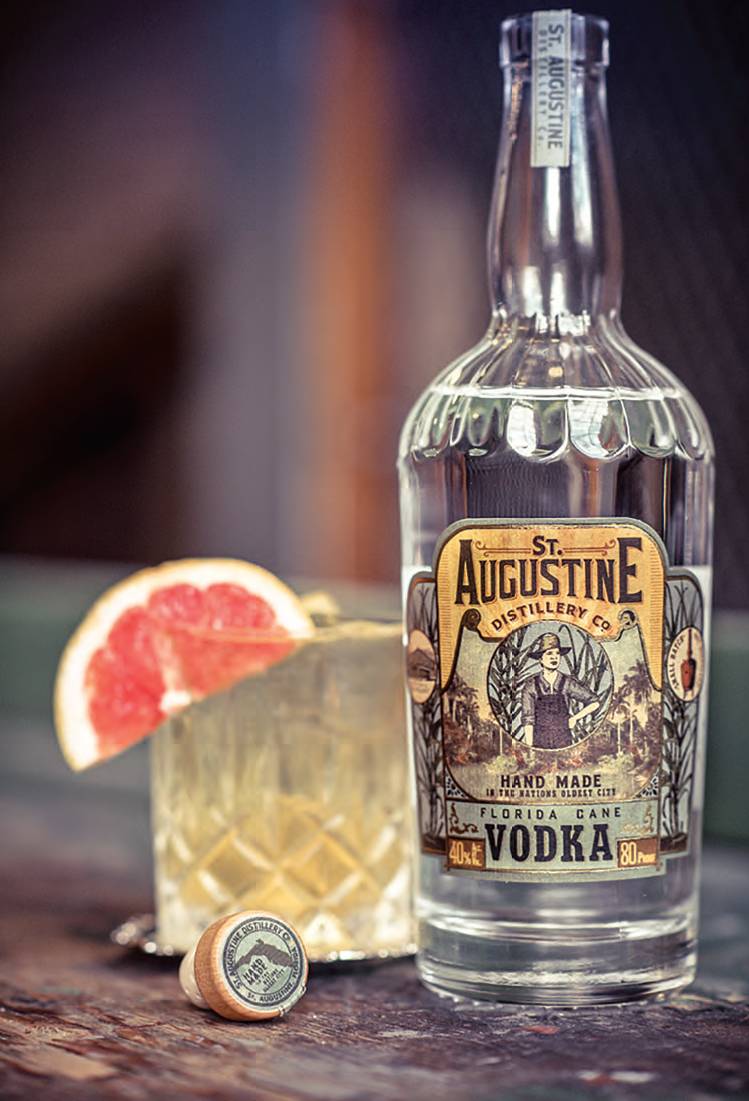 9 ST. AUGUSTINE DISTILLERY Located in Florida's oldest ice plant in historic St. Augustine, Florida, this distillery collaborates with local farmers to produce vodka, gin, and rum distilled from Florida-grown cane sugar to produce ultra-smooth spirits. Hungry? Stop by the Ice Plant Bar for lunch, dinner, or snacks to complete your experience.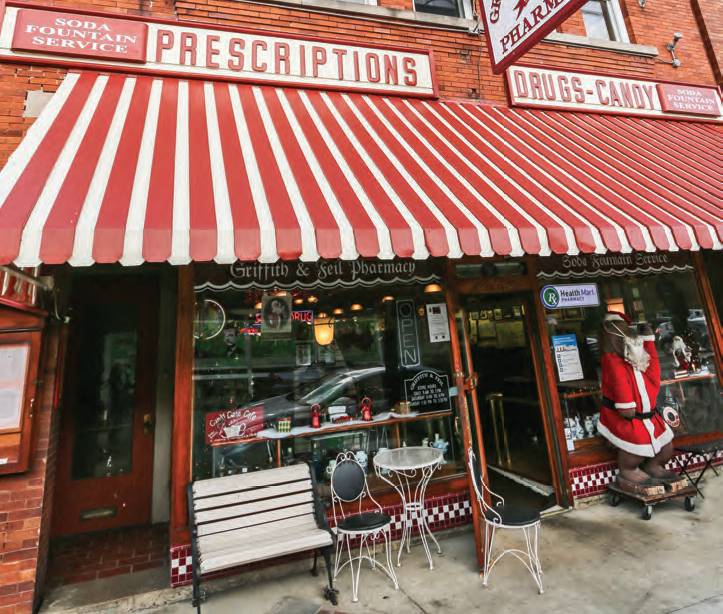 10 GRIFFITH & FEIL This small, independent pharmacy and soda fountain opened in 1892 and is the oldest continuously running business in Kenova, West Virginia. This shop's classic fountain treats like jerk-pulled sodas and milkshakes, make you feel like you've stepped into a bygone era.
11 NEON PIG CAFE This one-stop shop in Tupelo, Mississippi, does everything—whole animal butchery, fresh seafood, craft beer, and of course, good food. Don't miss their burger, topped with Comeback sauce (a Mississippi specialty).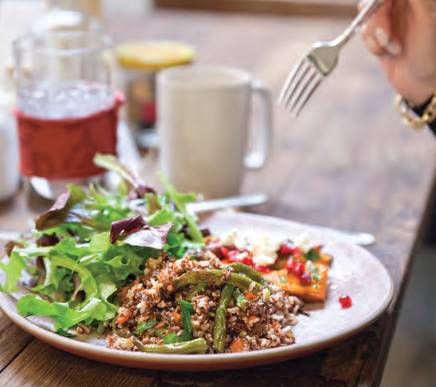 12 THE FACTORY+CAFÉ Housed in a former textile plant in Florence, Alabama, The Factory + Café grew out of Alabama clothing designer Natalie Chanin's love of quality, minimalist beauty, and good Southern food. With a focus on local produce, goods, and community enrichment, the café also holds harvest dinners and their "Friends of the Café" dinner series, where visiting chefs create masterful menus.
13 Goods You Should Try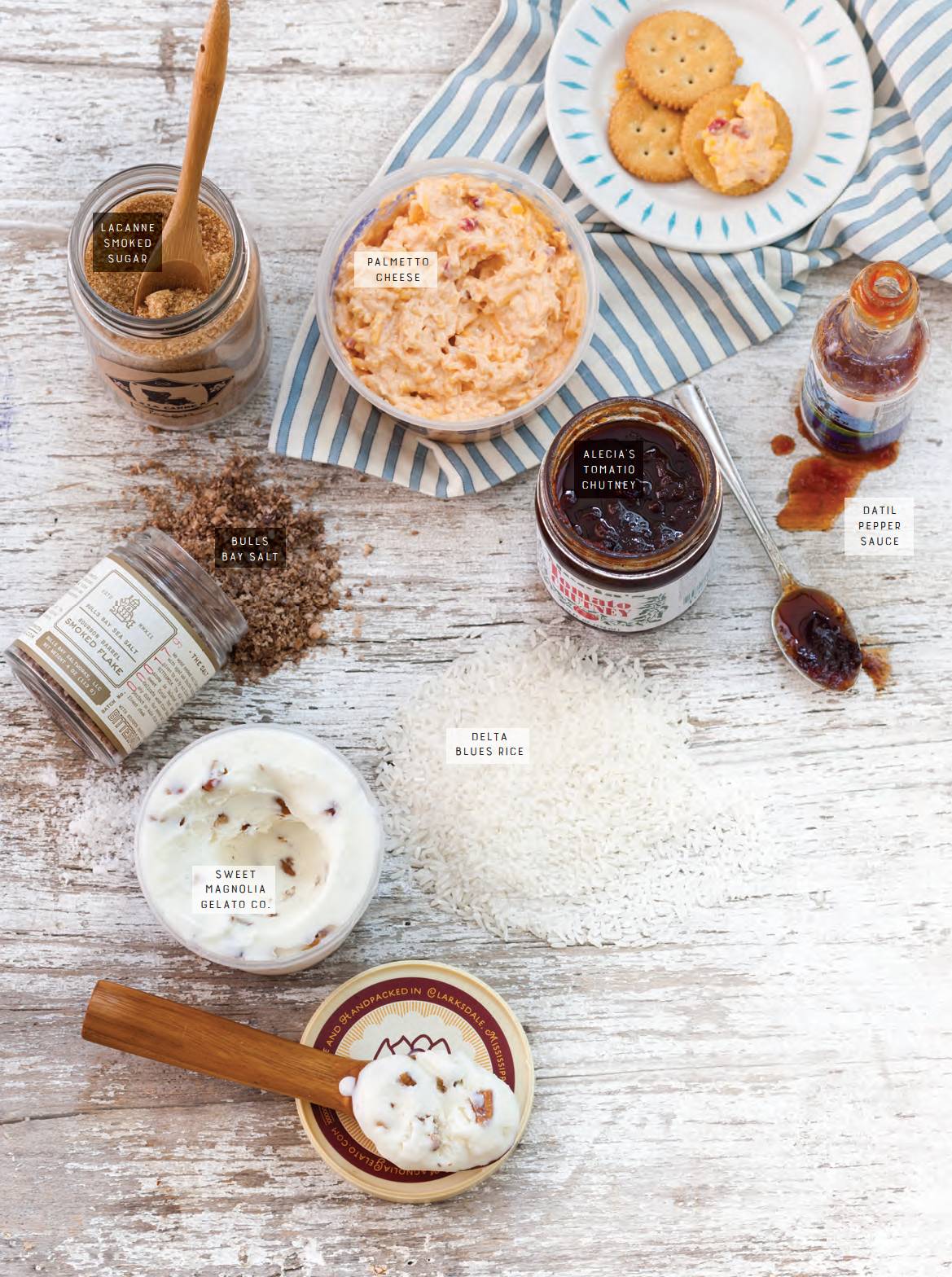 1 LACANNE SMOKED SUGAR Made in Lafayette, Louisiana, LaCanne Smoked Sugar is a must-have for all Southern bakers. Its pecan flavor, subtle smokiness, and light molasses finish come from slowly smoking raw Turbinado sugar over pecan shells.
2 PALMETTO CHEESE Known as "The Pimiento Cheese with Soul," Palmetto Cheese is our favorite goto spread when we don't have time to make our own. Palmetto Cheese's shredded texture is easily mistaken for homemade, and it's available in three varieties: original, jalapeño, and bacon. Pick up a tub in grocery stores across the South.
3 BULLS BAY SALT This handcrafted salt is sourced from the pristine water of Bulls Bay off the coast of South Carolina. The salt is crystallized using solar and wind evaporation and is harvested by hand to create a unique Southern-made sea salt.
4 ALLEGHENY TREENWARE Husband and wife team Stan and Sue Jennings (former coal miners) hand carve wooden kitchen utensils from the hardwoods surrounding their 45-acre farm in Preston County, West Virginia. Their beautifully hewn wooden spoons, measuring cups, butter dishes, and more make the perfect rustic addition to any Southern kitchen.
5 THREE SISTERS CHEESE STRAWS Three Sisters was founded in 2010 by sisters Isabel Bates, Peggy Crowley, and Alice Frankovitch from Richmond, Virginia. Using their grandmother's cheese straw recipe, they have been making this Southern delicacy for more than 30 years. Their handmade buttery, crunchy treats are perfect for snacking, appetizers, or accompanying your favorite libation.
6 DATIL PEPPER SAUCE Similar to a habañero but sweeter and with a bit of citrus flavor, datil peppers are unique to the St. Augustine, Florida, area. One of our favorite brands is A Frame Datil Pepper Sauce—it has the perfect balance of heat and sweet.
7 DELTA BLUES RICE Grown from the rich soil of the Mississippi Delta, the Arant family's white rice, brown rice, and rice grits are artisan milled and deeply flavorful. Produced from their multi-generation farm in Ruleville, Mississippi, this small-batch, rice will take your fried chicken and gravy game to the next level.
8 ALECIA'S TOMATO CHUTNEY Stirred up in a converted cottage in Leeds, Alabama, Alecia's Tomato Chutney is a staple in many Southern kitchens, including those of Birmingham-based chef Frank Stitt. Made with simple ingredients like tomatoes, raisins, and garlic, this Southern condiment is sweet, savory, tart, and full of flavor. Use it to amp up dressings and marinades, or serve a dollop atop your favorite grilled meats.
8 SWEET MAGNOLIA GELATO CO. Talk about a true Delta delight. This Clarksdale, Mississippi-based company uses local growers and ingredients to make their small-batch gourmet gelato, sorbet, and ice cream. Owner Hugh Balthrop stirs up decidedly Southern flavors like Brown Sugar and Bourbon, Whiskey and Delta Pecans, and Mississippi Mary's Pound Cake.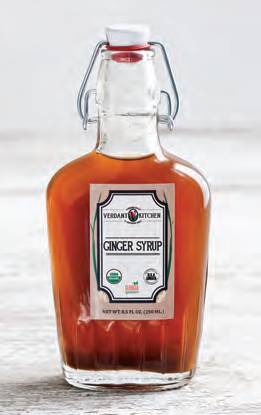 10 VERDANT KITCHENS Grown on the historic Lebanon Plantation in Savannah, Georgia, Verdant Kitchens' organic ginger benefits from the rich, sandy loam of the coastal city. Once the ginger has reached its peak, the spicy tuber is made into a plethora of delicious, artisanal delights, from spiced ginger ale to ginger-infused honey and more.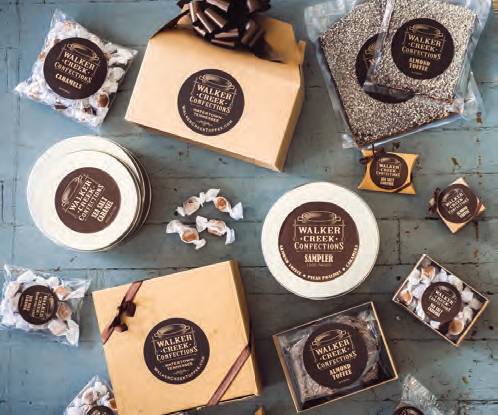 11 WALKER CREEK CONFECTIONS Based in Watertown, Tennessee, this family-run shop works diligently to partner with local producers to source the ingredients in their candies. Their creamy Buttermilk Caramels are our favorite workday indulgence.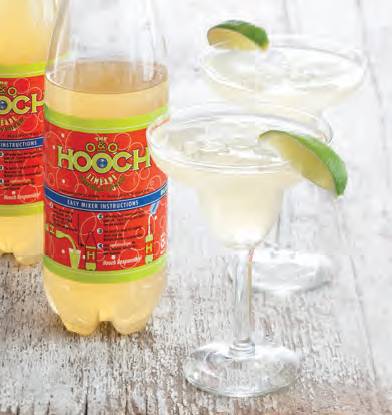 12 O+O HOOCH Owners Shawn and Jennifer Holland and Chris Totty have figured out how to make your good times even better. Made in Sullivan's Island, South Carolina, their limeade-flavored carbonated mixer is a perfect addition to your tailgates and parties around the South. The bottle is even designed with a fill-line on the label so you can mix your drink right in it!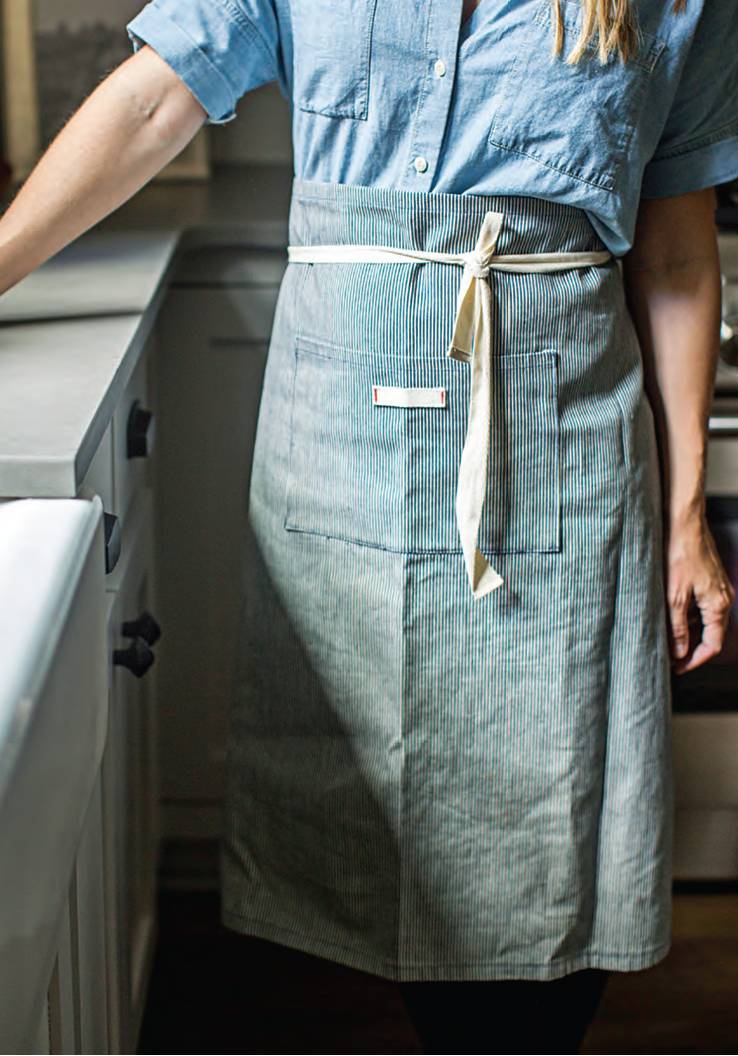 13 HEIRLOOMED COLLECTION Inspired by the memories of her grandmother's love for cooking, entertaining, and sewing, founder Ashley Schoenith has been making beautiful vintage-designed linen aprons since 2008. Dedicated to preserving the past for future generations, Heirloomed Collection now offers tabletop linens, recipe cards, ceramics, and many more handcrafted artisan gifts that connect us with the beloved bespoke items of days gone by.
9 Must Do's You Should Experience

1 NATIONAL CORNBREAD FESTIVAL Every April, this two-day event in South Pittsburg, Tennessee, celebrates the South's most-lauded quick bread. Pull out your best recipe and take part in the cornbread cook-off, join in for the 5k run, or just enjoy the live music and all the cornbread you can eat.
2 SOUTHERN TENANT FARMERS MUSEUM Opened in 2006, this museum in Tyzona, Arkansas, works to share the history of tenant farming and agricultural labor movements in the Mississippi River Delta. With historic photographs, artifacts, oral history excerpts, interviews with former farmers, and more, the museum shares a side of food that is rarely seen.
3 FLORIDA STRAWBERRIES With its warm climate and sandy soil, Florida is the ideal place for growing sweet, juicy strawberries, even through the winter. Their strawberry harvest season runs from December through March, and the rest of the South can count on Florida to warm their winter days with the bright flavor of these beautiful gems.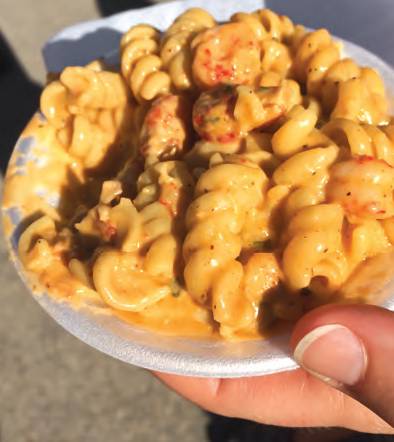 4 FOOD AT JAZZ FEST The quality and quantity of the cuisine at Jazz Fest call to the food lover as well as the concertgoer. With more than 70 food vendors, making a decision can be overwhelming, so take it from us and try creamy and spicy Crawfish Monica pasta.
5 BANANA PUDDING In a region well known for its showpiece desserts, banana pudding stands out as a Southern favorite. The tropical fruit mellows into a creamy, comforting dessert, welcome at any Southern gathering.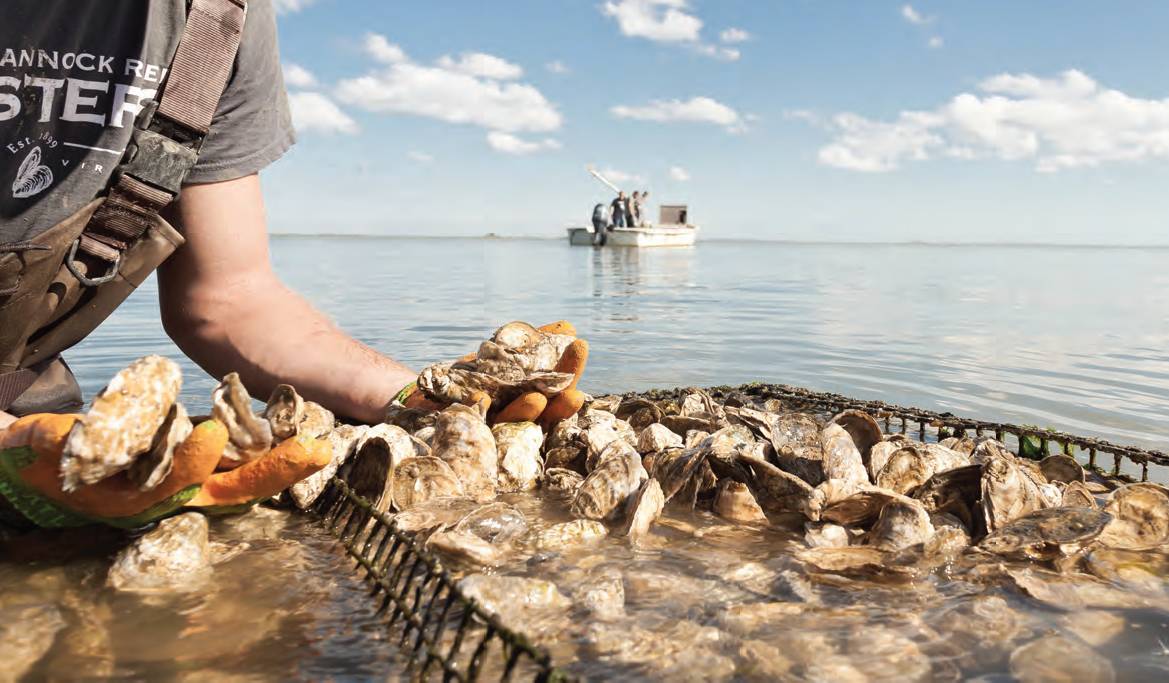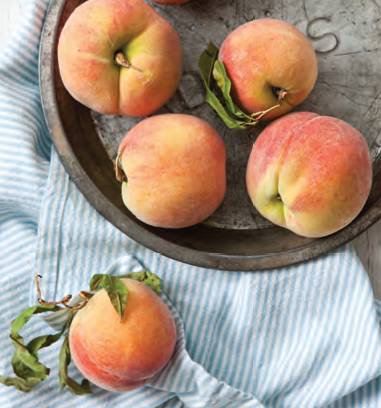 8 PURPLE HULL PEA FESTIVAL Each year on the last Saturday in June, folks flock to Emerson, Arkansas, to pay homage to the purple hull pea, a close cousin to the black-eyed pea. The highlight of the weekend is the World Championship Rotary Tiller Race, where contestants race their garden tillers down a 200-foot field course.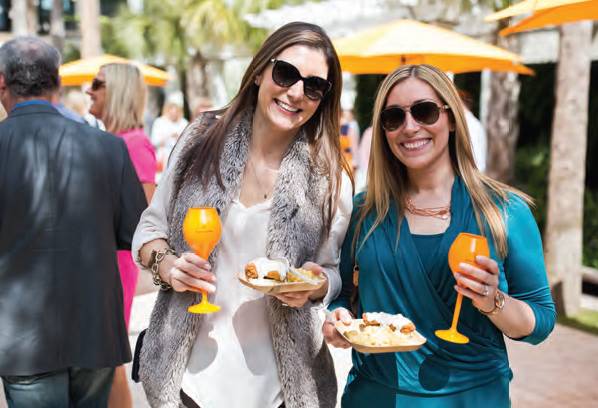 9 CHARLESTON WINE + FOOD FESTIVAL Whether you're boarding a boat to fish for supper with Chef Nico Romo, attending a class on expert biscuit-making techniques with Carrie Morey, or exploring the city on the Sip & See tour, this immersive Southern food festival is the perfect opportunity to enjoy once-in-a-lifetime experiences with renowned chefs from all over the South.
6 Favorites From Our Readers
HERE'S A HANDFUL OF IDEAS SHARED BY OUR BELOVED READERS VIA PHONE CALLS, LETTERS, AND FACEBOOK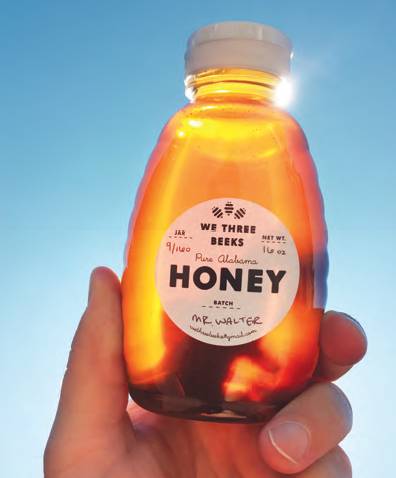 1 WE THREE BEEKS Birmingham, Alabama's We Three Beeks is comprised of Cary and Stephanie Norton and Jillian Woodruff, hobbyist beekeepers who were inspired to help rebuild diminishing honeybee populations. They started caring for their first hive in 2011 after taking a local class and have been enamored ever since. Their golden-hued honey can be found at farmers' markets and shops all around Birmingham.
2 CORNBREAD + BUTTERMILK In the days when buttermilk was a more reliable way to get needed fats and proteins than easily spoiled sweet milk, crumbling leftover cornbread into a glass of it was a go-to snack—or sometimes a meal!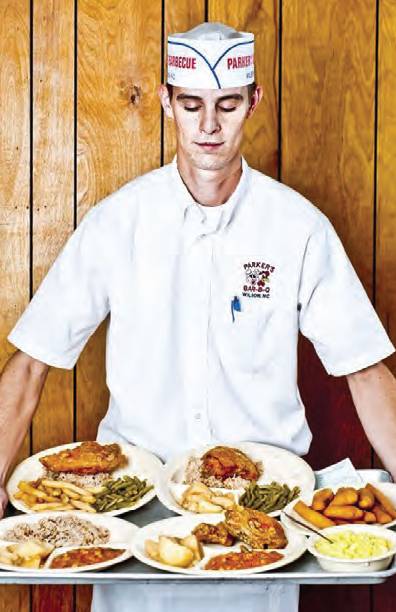 3 PARKER'S BARBECUE Since opening its doors in 1946, Parker's has become a Wilson, North Carolina, landmark. Fans are willing to wait in long lines to get a serving of the delicious barbecue; many of the 20,000 weekly customers have been coming to Parker's for most of their lives, and don't plan on stopping any time soon.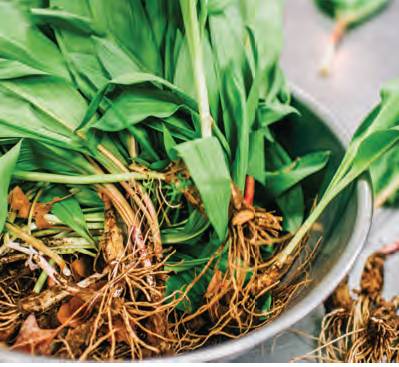 4 RAMPS These delicious wild leeks grow around the Appalachia region in the springtime, and nowhere are they more revered than in West Virginia. When late March rolls around, festivals pop up all over the state in honor of these pungent bulbs, which are prized by chefs and home cooks alike.
5 DIVINITY The story goes that everyone who tried this glorious candy would take just one bite and, noting the heavenly texture, declare it divine. The cardinal rule of divinity making is to wait for the right weather—humidity is its mortal enemy.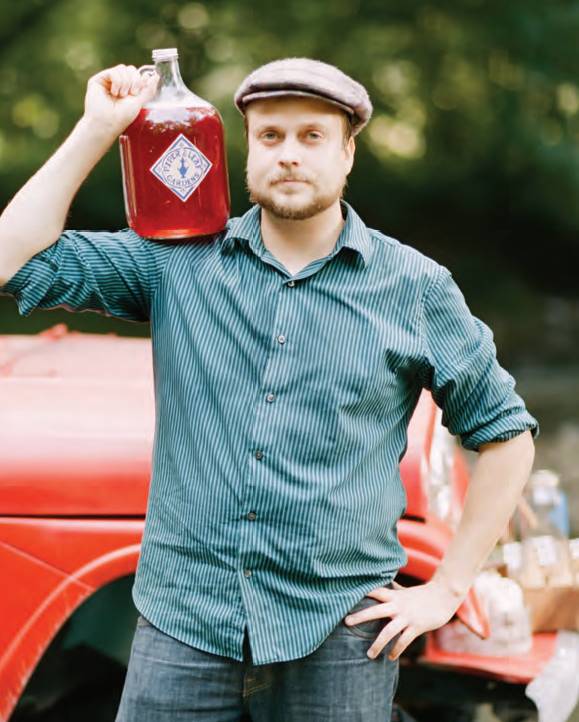 6 PIPER & LEAF This family-run tea company creates gourmet tea blends sourced as locally as possible. They gather from their garden and farm in Huntsville, Alabama, as well as forage for wild edibles to give their teas true local flavor. The handpicked teas are a hit everywhere they go, from farmers' markets to festivals, where you're bound to see folks walking around with Piper & Leaf drinking jars full of refreshing iced tea.