Chicken and Dumplings
Makes 6 to 8 servings
Ingredients
Stew
4 tablespoons canola oil, divided
1 (3-pound) whole chicken, cut into 8 pieces
5 large carrots, peeled and diced
4 stalks celery, diced
1 large onion, diced
1 large leek, halved lengthwise and sliced into ½-inch pieces
(white and light green parts only)
¼ cup plus 3 tablespoons all- purpose flour
5 cloves garlic, minced
2 quarts water
2 tablespoons plus 2 teaspoons chicken bouillon paste
2 dried bay leaves
1 teaspoon ground black pepper
¼ cup chopped fresh parsley
Dumplings
2 cups self-rising flour
1 teaspoon kosher salt
3 tablespoons cold unsalted butter, cubed
½ cup whole milk
Instructions
For stew: In a large Dutch oven, heat 3 tablespoons oil over medium-high heat. Add chicken pieces; cook until browned, 4 to 5 minutes per side. Remove chicken, reserving drippings in pot.
To pot, add remaining 1 tablespoon oil, carrots, celery, onion, and leek. Cook, stirring occasionally, until vegetables are tender, 10 to 15 minutes.
Stir in all-purpose flour and garlic. Cook for 2 minutes. Stir in 2 quarts water, bouillon paste, bay leaves, and pepper; bring to a boil. Return chicken to pot. Reduce heat to medium; cover and cook until an instant-read thermometer inserted in thickest portion of chicken registers 165°, about 45 minutes.
Remove chicken and bay leaves from pot. Let chicken cool enough to handle. Shred chicken, discarding skin and bones.
Return chicken to pot, and bring to a boil over medium-high heat. Reduce to a simmer. Stir in parsley.
For dumplings: In a medium bowl, whisk together self-rising flour and kosher salt. Using a fork, cut butter into flour mixture until crumbly. Stir in milk just until dry ingredients are moistened.
Turn dough out onto a lightly floured surface. Knead until dough comes together, 3 to 4 times. Roll to ⅛-inch thickness. Cut into 2-inch squares.
Drop dumplings, a few at a time, in simmering stew. (Do not stir.) Cover and gently shake pot in a circular motion; cook until dumplings float, 3 to 4 minutes. Serve immediately.
HOW TO MAKE DUMPLINGS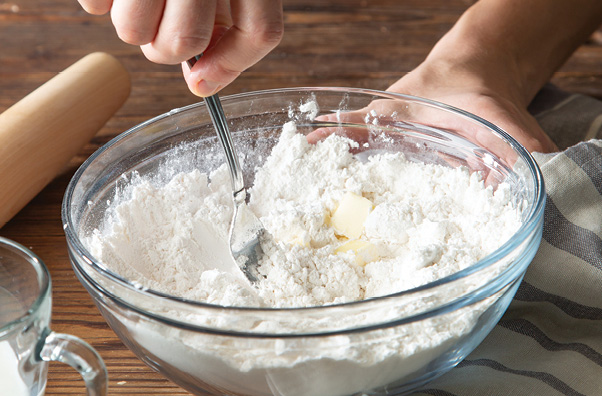 1 CUTTING IN BUTTER
While the dumplings cook, the butter will melt and generate steam, creating tiny pockets that result in a light and fluffy texture.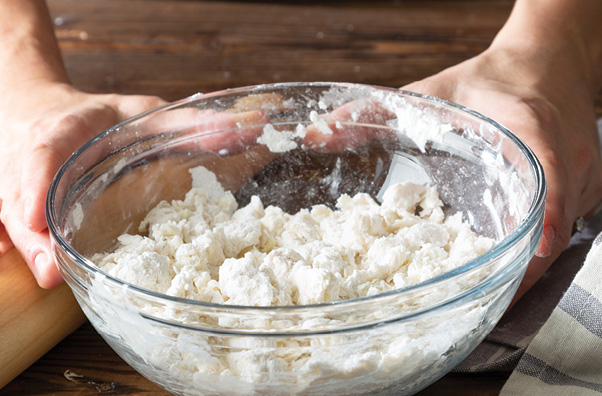 2 STIRRING IN MILK
The dough will look slightly dry. Overmixing the dough until it's completely wet will result in chewy dumplings.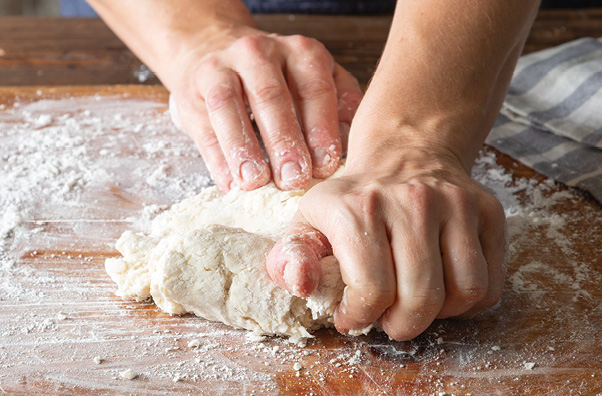 3 KNEADING DOUGH
Gently knead the dough to bring it together; knead just enough until a cohesive disk is formed, 3 to 5 times.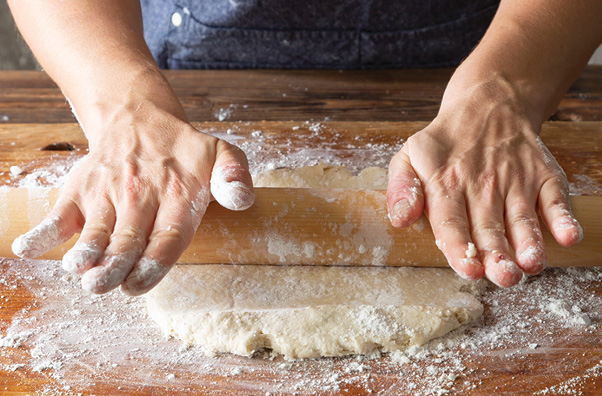 4 ROLLING OUT DOUGH
Rolled dumplings allow for faster cooking and prevent a doughy center.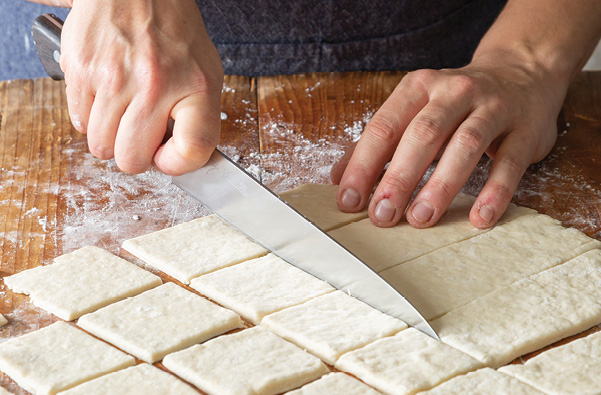 5 SHAPING DUMPLINGS
Cut the rolled dough into any 2-inch shape you prefer.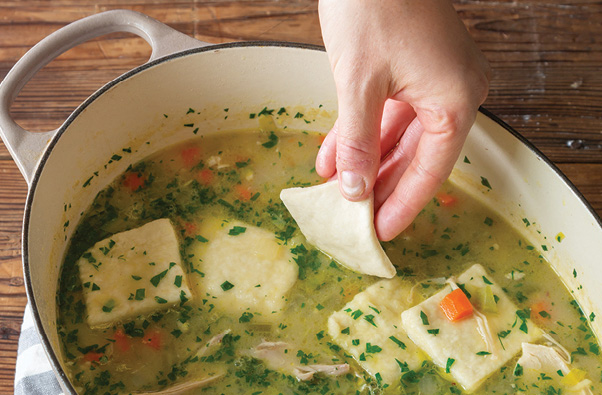 6 DUMPLING DROP
Carefully and gently drop dumplings randomly into the pot of simmering stew.