HOW TO MAKE DUMPLINGS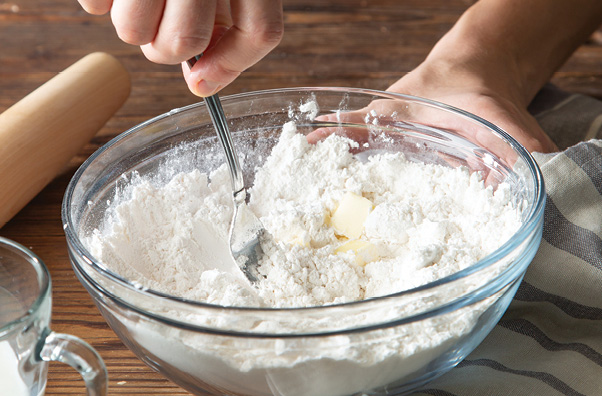 1 CUTTING IN BUTTER
While the dumplings cook, the butter will melt and generate steam, creating tiny pockets that result in a light and fluffy texture.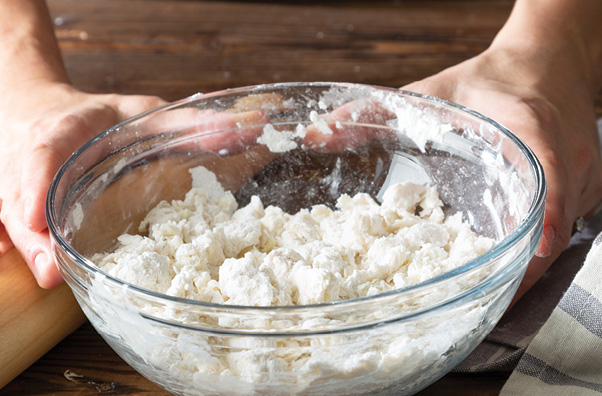 2 STIRRING IN MILK
The dough will look slightly dry. Overmixing the dough until it's completely wet will result in chewy dumplings.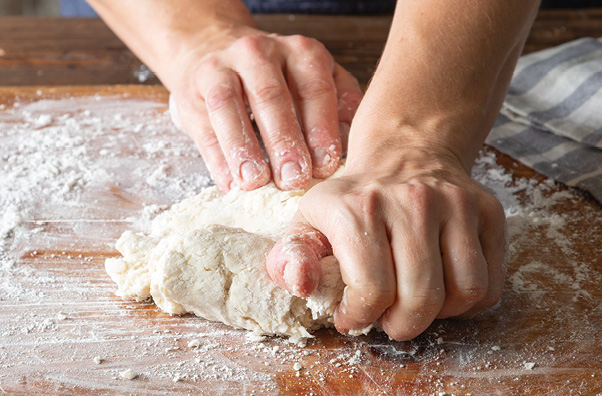 3 KNEADING DOUGH
Gently knead the dough to bring it together; knead just enough until a cohesive disk is formed, 3 to 5 times.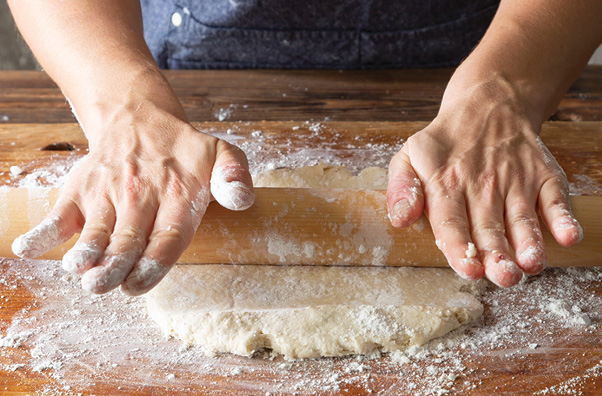 4 ROLLING OUT DOUGH
Rolled dumplings allow for faster cooking and prevent a doughy center.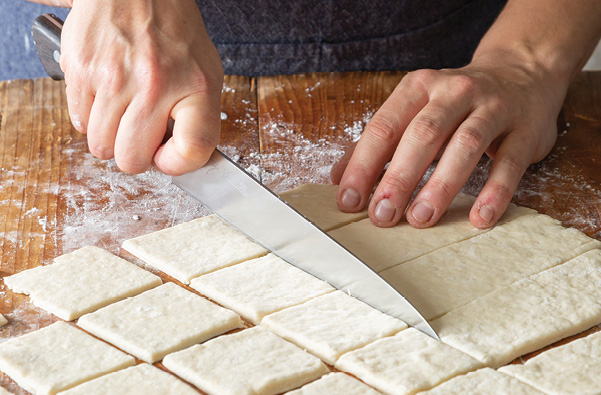 5 SHAPING DUMPLINGS
Cut the rolled dough into any 2-inch shape you prefer.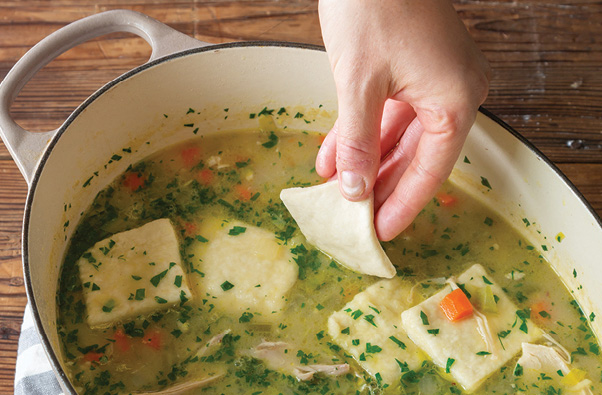 6 DUMPLING DROP
Carefully and gently drop dumplings randomly into the pot of simmering stew.