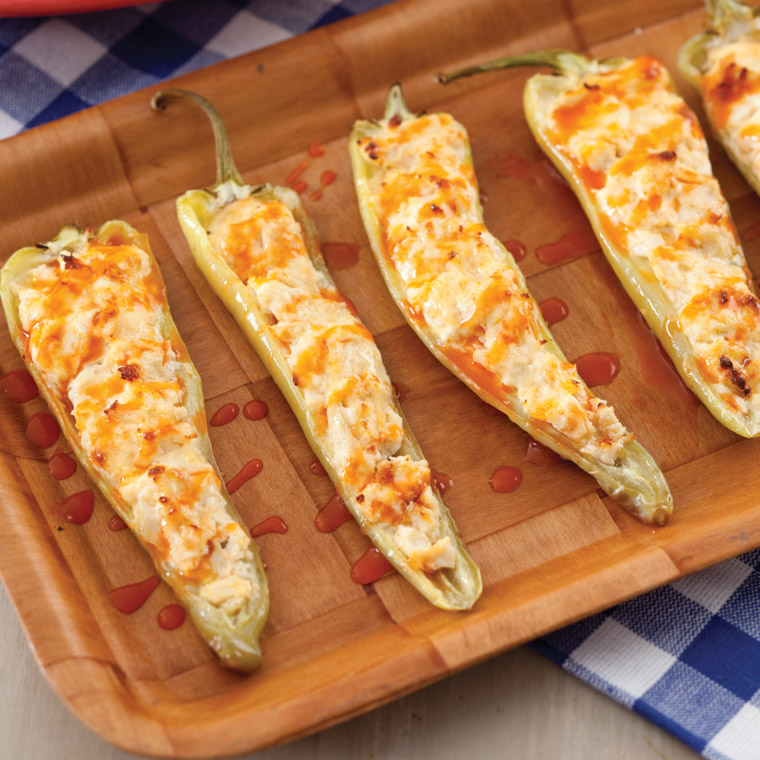 Turn up the heat with our Buffalo Chicken Banana Peppers — the perfect appetizer for any occasion.
Buffalo Chicken Banana Peppers
2016-08-13 02:45:22
Makes 2 dozen
Ingredients
1½ cups chopped cooked chicken
1 (8-ounce) package cream cheese, softened
1 cup shredded Parmesan cheese
1 tablespoon hot wing sauce
½ teaspoon salt
12 banana peppers, halved and seeded
Garnish: hot wing sauce
Instructions
Preheat oven to 400°. Line a rimmed baking sheet with parchment paper.
In a medium bowl, stir together chicken and next 4 ingredients. Spoon mixture into banana pepper halves, and place on prepared pan. Bake for 15 minutes or until peppers are softened. Drizzle with additional hot wing sauce, if desired.
Taste of the South https://www.tasteofthesouthmagazine.com/